Coconut island Koh Samui, Thailand
Koh Samui is the third largest island of Thailand. Only a 100 years ago it was the only island that cupplied coconuts for the rest of Thailand. Coconuts were picked by hand and sent to Bangkok and from there to the rest of the world. In part due to the coconuts picked on Koh Samui Thailand experienced an economic boom.
When Koh Samui became a major dream destination, coconut undustry of the island shrinked but many small coconut farms still keep up the traditions of old.
Coconut museum on Koh Samui
The coconut museum offers you a unique opportunity to take part in pressing coconut oil! You will learn how to pick the most ripe nuts, to tell the difference between different kinds of coconuts, you will be pressing coconut milk and meat yourself and make coconut oil by hand. And after the training you can take a 100 ml bottle of freshly pressed coconut oil home! This is the best souvenir of the island you can think of! This workshop takes place only once a week, on Sundays, so you need to book this tour beforehand.
In the coconut museum you will see different sculptures carved out of dried coconut shell, you will also see unusual musical instruments that resemble a cither, home decorations, and curious massage shoes and incredible ornaments created by skilled Thai craftsmen!
The museum has a shop with useful souvenirs and natural skincare. Cold-pressed coconut oil preserves the beneficial properties of the coconut and contains vitamin E which is one of the best remedies for healthy and young-looking skin.
And now more about products
Restoring hair oil with bergamot made of coconut oil ideally protects hair from dryness and split ends, strengthens the roots, alleviates itch and penetrates the structure of the hair and makes it more voluminous.
Hair serum is used as a protector against harmful factors.
Natural oil lotion with coconut, sunflower and jojoba oils hydrates the skin and protects it from the sun, with a non-sticky texture.
Coconut oil lip balm is a great way to hydrate the delicate skin of the lips.
Natural cream lotion Spaco is made with coconut oil, hydrates the skin and protects it from the sun. Tocotrienol in the oil softens and smoothes skin and protects it from aging.
Coconut body scrub is made of fine coconut and walnut shell particles. It will help remove the keratenous cell layer and hydrate and nourish skin.
Skin serum Twin Pro E with natural E vitamin and beta-carotene protects the skin from aging, helps it to heal and prevents rash, hydrates and whitens.
Natural coconut soap with no perfumes deeply cleanses while keeping the skin naturally hydrated and is suitable for sensitive and prone to allergies skin.
The shop also offers many items made of coconut shell and coconut tree.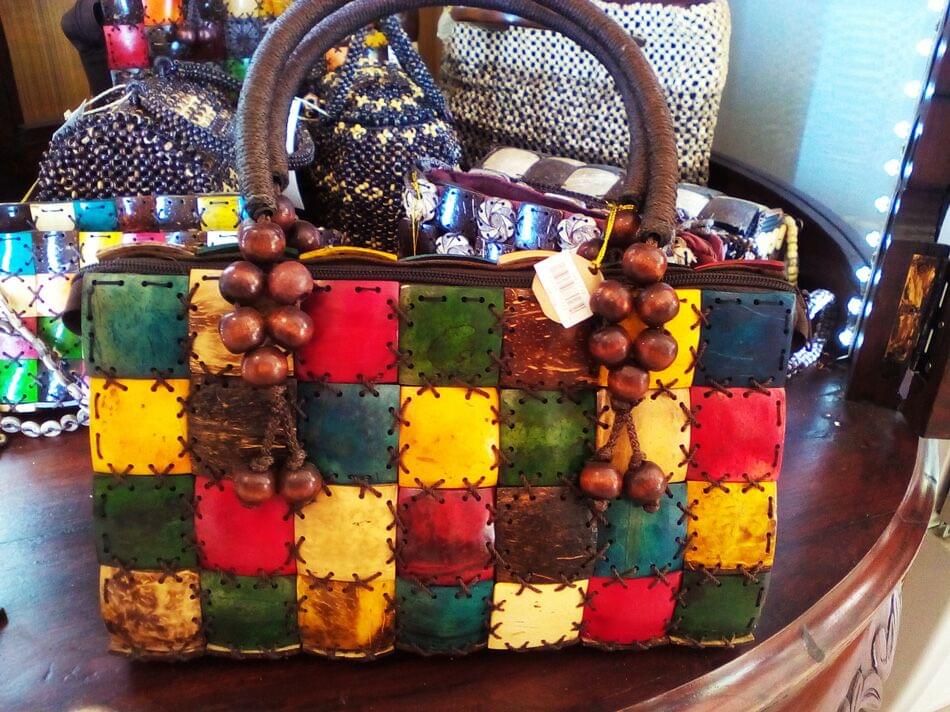 All products are natural and their quality is certified.
And now more about how to get here and not pass it by
Location: https://goo.gl/maps/dTsi3oqy4S22
Coordinate: 9.525563, 99.946219